University of Helsinki
Exclusive Dating Community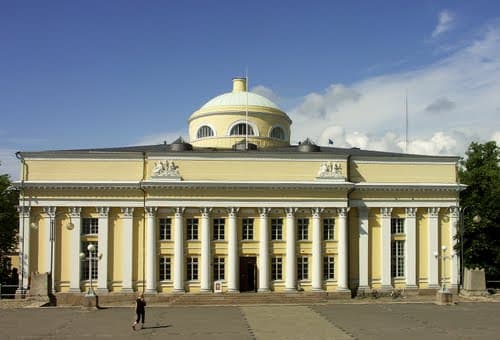 University of Helsinki joins Dates.ai
Welcome to Dates.ai, your ticket to love in the Helsinki world! Specifically designed for the vibrant students of the University of Helsinki - don't waste time swiping when you could be studying in the Historical Library or chilling out at the UniCafe coffee shop. Working on the cutting edge of AI matchmaking technology, our chatbot Eva is here to take the stress out of dating, allowing more time to immerse yourself in the beauty of our city and campus.
With Dates.ai, you'll interact with Eva - our smart, intuitive AI. She will engage you in an enjoyable matchmaking conversation, getting to know your personality, interests, and preferences, rather than scanning through images like a typical dating app. This unique process enables us to build a detailed, personal profile that accurately represents who you are, and matches you with another student who would be your perfect fit.
Forget about the off-chance of bumping into your soulmate on campus grounds or in the queues at Robert's Coffee Shop. With Dates.ai, let us find that special someone for you, so you can spend more time enjoying your university days at University of Helsinki! Don't wait any longer. Start your love journey with Dates.ai today.